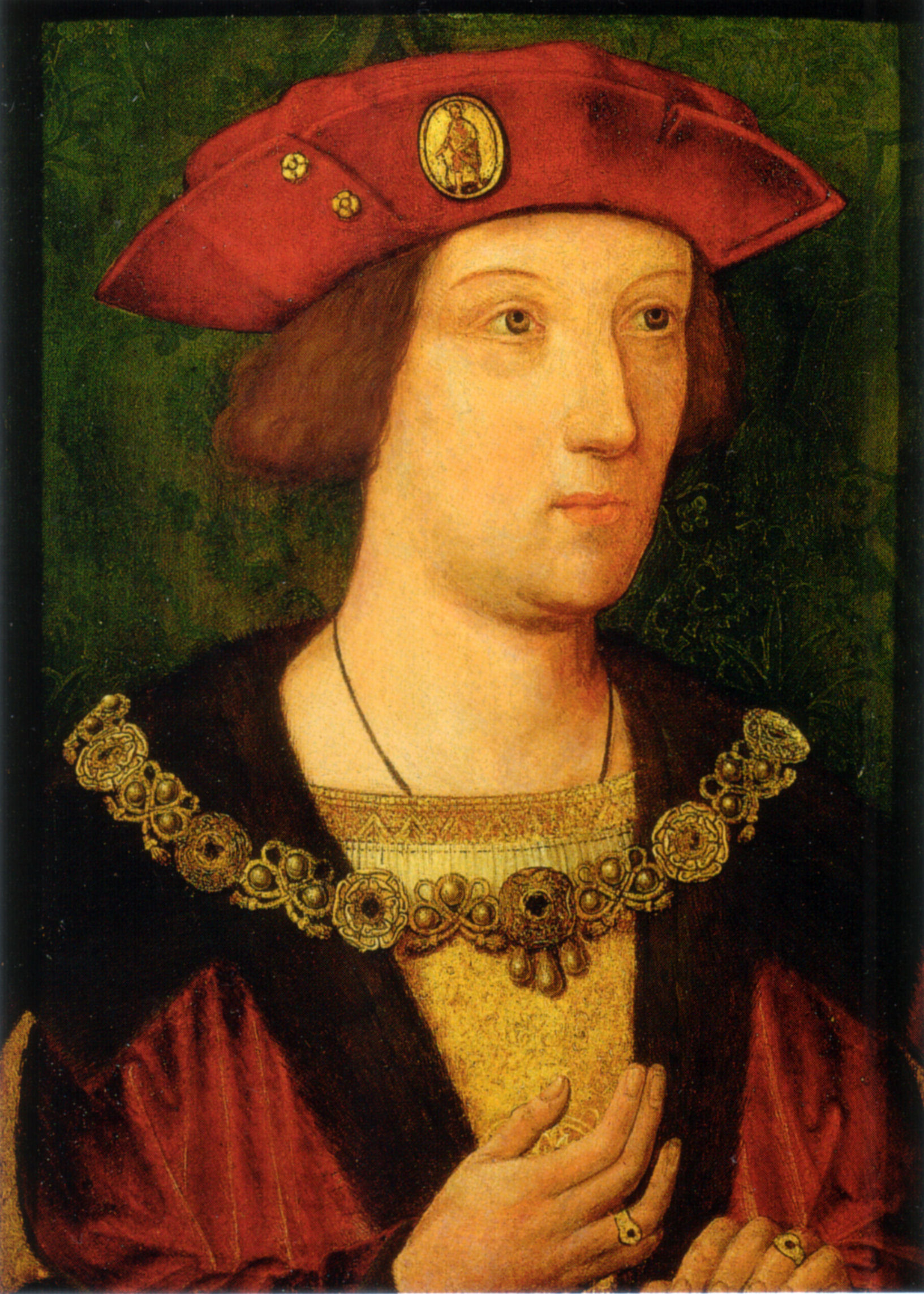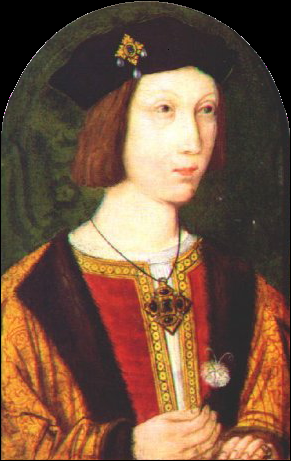 Prince Arthur Tudor (1486-1502)
Prince Arthur of Wales was the firstborn son of England's Henry VII and Elizabeth. The heir apparent, he was born on September 20, 1486, in Winchester. In 1489, when Arthur Tudor was two years old, he was betrothed (engaged) to Catherine of Aragon through the Treaty of Medina del Campo.
On November 14, 1501, Prince Arthur and Catherine of Aragon were married in England's Old St. Paul's Cathedral. The question of whether or not this marriage was ever consummated became an important historical issue when Henry VIII (Arthur's younger brother) sought, many years later, to have his own marriage to Catherine annulled.
Less than five months after his wedding, Prince Arthur died, at the age of 15, of some sort of sweating sickness. (Catherine became ill with the same sickness but recovered.) Arthur passed away on April 2, 1502, at Ludlow Castle. He is buried at Worcester Cathedral.
Click
here
to visit our large gallery of images related to the Tudor dynasty and to the Protestant Reformation in England. Click
here
for our free educational materials on the Protestant Reformation in Europe.