Akeelah and the Bee (2006)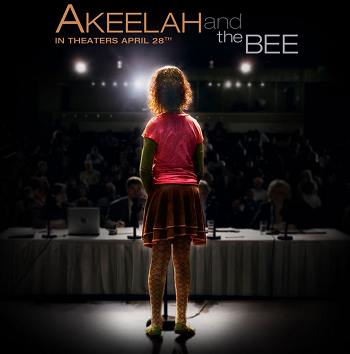 Akeelah and the Bee (2006) is the charming story of a pre-teen girl who becomes a champion speller. It is safe for all ages, but best suited for kids in grades 5-8. Officially rated PG in the United States, this film is 1 hour and 52 minutes in length.

Creators and Stars: Angela Bassett, Curtis Armstrong, Dalia Phillips, Doug Atchison, Eddie Steeples, Erica Hubbard, J.R. Villarreal, Jeris Poindexter, Julito McCullum, Katie Kerwin McCrimmon, Keke Palmer, Laurence Fishburne, Lee Thompson Young, Sahara Garey, Sara Niemietz, Sean Michael Afable, Tzi M.

Movie Questions: 1. Why doesn't Akeelah want to participate in the school spelling bee? 2. What happens regarding the word carmagnole at the Los Angeles District Spelling Bee? 3. Why do you suppose that Georgia does not want to go to Javier's birthday party? 4. Why is Akeelah's mother upset with her at the regional spelling bee? 5. What happened to Denise, Dr. Larabee's daughter? 6. Who wins the Scripps National Spelling Bee?

Click here to print a free worksheet with these questions (PDF file). Click here for a free printable worksheet (PDF file) that asks students to describe the following characters from the film: Akeelah, Dr. Larabee, Dylan, Georgia, Javier.

Akeelah and the Bee film review and guide publication date: May 11, 2014.