World Geography Education
AFRICA

Eastern Africa
Burundi - Comoros - Djibouti - Eritrea - Ethiopia - Kenya - Madagascar - Malawi - Mauritius - Mayotte - Mozambique - Reunion - Rwanda - Seychelles - Somalia - Uganda - Tanzania - Zambia - Zimbabwe

Middle Africa
Angola - Cameroon - Central African Republic - Chad - Congo - Equatorial Guinea - Gabon - Sao Tome and Principe - Zaire

Northern Africa
Algeria - Canary Islands - Egypt - Libya - Morocco - South Sudan - Sudan - Tunisia - Western Sahara

Southern Africa
Botswana - Lesotho - Namibia - South Africa - Swaziland

Western Africa
Benin - Burkina Faso - Cape Verde - Cote d'Ivoire - Gambia - Ghana - Guinea - Guinea-Bissau - Liberia - Mali - Mauritania - Niger - Nigeria - Saint Helena, Ascension, and Tristan da Cunha - Senegal - Sierra Leone - Togo

ASIA

Eastern Asia
China - Hong Kong - Japan - Macau - Mongolia - North Korea - South Korea - Taiwan - Tibet

South-central Asia
Afghanistan - Bangladesh - Bhutan - British Indian Ocean Territory - India - Iran - Kazakhstan - Kyrgyzstan - Maldives - Nepal - Pakistan - Sri Lanka - Tajikistan - Turkmenistan - Uzbekistan

South-eastern Asia
Ashmore and Cartier Islands - Brunei - Cambodia - Christmas Island - Cocos (Keeling) Islands - Indonesia - Laos - Malaysia - Myanmar (Burma) - Philippines - Singapore - Thailand - Timor-Leste (East Timor) - Vietnam

Western Asia
Akrotiri - Armenia - Azerbaijan - Bahrain - Cyprus - Dhekelia - Georgia - Iraq - Israel - Jordan - Kuwait - Lebanon - Occupied Palestinian Territory - Oman - Qatar - Saudi Arabia - Syria - Turkey - United Arab Emirates - Yemen

EUROPE - European Union

Eastern Europe
Belarus - Bulgaria - Czech Republic - Hungary - Poland - Moldova - Romania - Russia - Slovakia - Ukraine

Northern Europe
Denmark - Estonia - Faroe Islands - Finland - Guernsey - Iceland - Ireland - Isle of Man - Jan Mayen - Jersey - Latvia - Lithuania - Norway - Svalbard - Sweden - United Kingdom

Southern Europe
Albania - Andorra - Bosnia and Herzegovina - Croatia - Gibraltar - Greece - Holy See - Italy - Kosovo - Macedonia - Malta - Montenegro - Portugal - San Marino - Serbia - Slovenia - Spain - Yugoslavia

Western Europe
Austria - Belgium - France - Germany - Liechtenstein - Luxembourg - Monaco - Netherlands - Switzerland
MICRONESIA
Federated States of Micronesia - Guam - Johnston Atoll - Kiribati - Marshall Islands - Nauru - Northern Mariana Islands - Palau

OCEANIA
Australia - Coral Sea Islands - Fiji - New Caledonia - New Zealand - Norfolk Island - Papua New Guinea - Solomon Islands - United States Pacific Island Wildlife Refuges - Vanuatu - Wake Island

POLYNESIA
American Samoa - Cook Islands - French Polynesia - Niue - Pitcairn - Western Samoa - Tokelau - Tonga - Tuvalu - Wallis and Futuna Islands

LATIN AMERICA

Caribbean
Anguilla - Antigua and Barbuda - Aruba - Bahamas - Barbados - British Virgin Islands - Cayman Islands - Cuba - Dominica - Dominican Republic - Grenada - Guadeloupe - Haiti - Jamaica - Martinique - Montserrat - Navassa Island - Netherlands Antilles - Puerto Rico - Saint Barthelemy - Saint Kitts and Nevis - Saint Lucia - Saint Martin - Saint Vincent and Grenadines - Trinidad and Tobago - Turks and Caicos Islands - United States Virgin Islands

Central America
Belize - Clipperton Island - Costa Rica - El Salvador - Guatemala - Honduras - Mexico - Nicaragua - Panama

South America
Argentina - Bolivia - Brazil - Chile - Colombia - Ecuador - French Guiana - Falkland Islands - Guadeloupe - Guyana - Paraguay - Peru - South Georgia and South Sandwich Islands - Suriname - Uruguay - Venezuela

NORTHERN AMERICA

Northern America
Bermuda - Canada - Greenland - Saint Pierre and Miquelon - United States of America

United States of America

USA: Midwest
Illinois - Indiana - Iowa - Kansas - Michigan - Minnesota - Missouri - Nebraska - North Dakota - Ohio - South Dakota - Wisconsin

USA: Northeast
Connecticut - Delaware - Maine - Maryland - Massachusetts - New Hampshire - New Jersey - New York - Pennsylvania - Rhode Island - Vermont - Washington, D.C.

USA: South
Alabama - Arkansas - Florida - Georgia - Kentucky - Louisiana - Mississippi - North Carolina - Oklahoma - South Carolina - Tennessee - Texas - Virginia - West Virginia

USA: West
Alaska - Arizona - California - Colorado - Hawaii - Idaho - Montana - Nevada - New Mexico - Oregon - Utah - Washington - Wyoming

ARCTIC AND ANTARCTIC
Bouvet Island - French Southern and Antarctic Islands - Heard Island and McDonald Islands

General Geography Worksheets
| | | | | | | | | | | |
| --- | --- | --- | --- | --- | --- | --- | --- | --- | --- | --- |
| | | | | | | | | | | |
| | Blank Outline World Map Worksheet | | General Geography Gallery | | Passport Printable Project | | Map Showing Visitors to This Website | | Shtetl Research Project | |
| | | | | | | | | | | |
| --- | --- | --- | --- | --- | --- | --- | --- | --- | --- | --- |
| | | | | | | | | | | |
| | World Geography Binder Cover | | Restaurant Passport Project | | World Landmarks Poster Project | | Country Capitals Mastermind Online Game | | Country Capitals Game Question Cards | |
World Geography is a crucial subject in K-12 education for several reasons.

Global Awareness: World Geography introduces students to the diverse and interconnected world they live in. It fosters an understanding of different cultures, regions, and nations, promoting global awareness and appreciation for cultural diversity.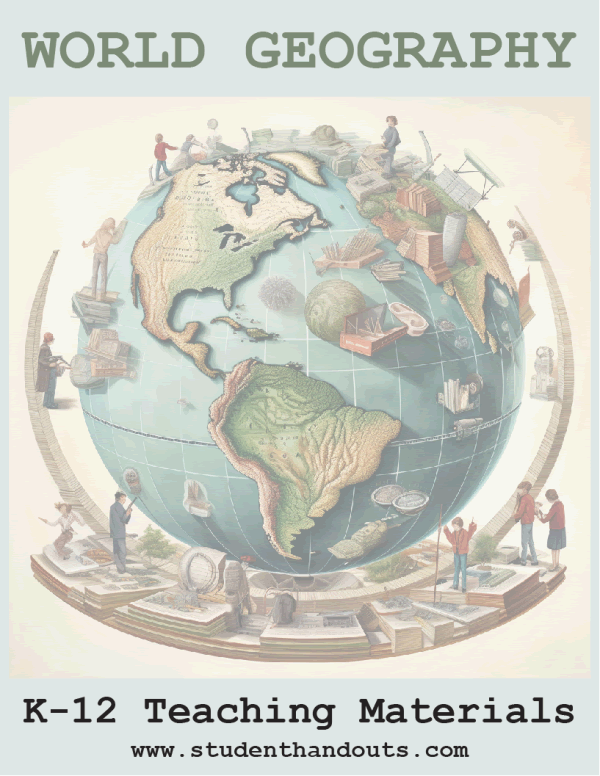 Interconnectedness: In an increasingly globalized world, understanding how different regions and nations are interconnected economically, socially, and environmentally is essential. Geography helps students comprehend the complex web of global relationships.

Environmental Consciousness: Geography highlights the importance of the environment and ecosystems. It provides a foundation for understanding environmental challenges, climate change, and conservation efforts, nurturing environmental consciousness and responsible citizenship.

Critical Thinking: Geography encourages critical thinking and spatial analysis. Students learn to interpret maps, understand data, and make informed decisions based on geographic information. These skills are valuable in many aspects of life.

Cultural Sensitivity: Geography fosters cultural sensitivity by teaching students about various customs, languages, religions, and traditions. It promotes respect for different cultures and reduces prejudice and stereotypes.

Global Issues: Many contemporary challenges, such as migration, urbanization, water scarcity, and conflict, are deeply rooted in geography. Understanding these issues requires knowledge of geographic principles.

Economic Literacy: Geography is crucial for economic literacy. It helps students grasp global trade, resource distribution, and economic disparities, providing a foundation for understanding economic issues and inequalities.

Preparedness: Geographic knowledge is vital for disaster preparedness and response. It helps communities plan for natural disasters, such as hurricanes, earthquakes, and floods, reducing vulnerability and increasing resilience.

Political Awareness: Geography is closely linked to political boundaries and international relations. Understanding the world's geography is essential for comprehending geopolitical issues and conflicts.

Travel and Tourism: Geography equips students with the skills to navigate the world and appreciate travel and tourism opportunities. It encourages exploration and a sense of adventure.

Career Opportunities: Geographic skills are valuable in various professions, including urban planning, environmental science, international relations, and transportation. A strong foundation in geography can open doors to numerous career opportunities.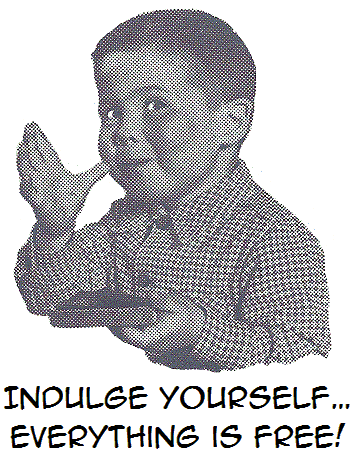 Digital Literacy: In today's digital age, geographic information systems (GIS) and mapping technologies are widely used. Geography education prepares students for digital literacy and understanding geographic data in a digital world.

Global Citizenship: Geography education contributes to the development of global citizens who are informed, engaged, and capable of addressing global challenges. It empowers students to make a positive impact on the world.

Natural Resource Management: Geography plays a crucial role in understanding the distribution and management of natural resources, from water and energy sources to agriculture and forestry.

History and Culture: Geography provides context for historical events, migrations, and cultural developments. It aids in understanding how geography has shaped the course of history.

World Geography is vital for fostering global awareness, environmental stewardship, cultural sensitivity, critical thinking, and the ability to address complex global issues. It prepares students for active participation in an interconnected world and equips them with valuable life skills and knowledge.
| | |
| --- | --- |
| | |