Passover Word Search Puzzle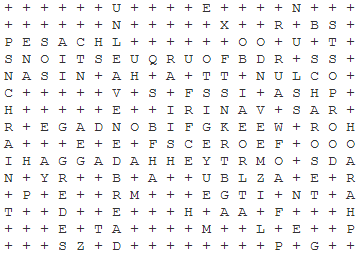 Terms: afikoman, bondage, burning, chametz, charoset, chrain, doorposts, Egypt, Exodus, feast, firstborn, four questions, gefilte fish, Haggadah, Hebrews, matzo, Nisan, Pesach, pharaoh, plagues, seder, slavery, unleavened bread.


Click here to print. For more Passover freebies, click here.


Click here for free activities, worksheets, coloring pages, and more, for holidays throughout the year.