| | | | | | | | | | | |
| --- | --- | --- | --- | --- | --- | --- | --- | --- | --- | --- |
| | | | | | | | | | | |
| | Australian Flag | | Political Map | | Australia Handwriting Worksheets | | Global Position Map | | Australian Sheep Farm, circa 1920 | |
| | | | | | | | | | | |
| --- | --- | --- | --- | --- | --- | --- | --- | --- | --- | --- |
| | | | | | | | | | | |
| | Australia Word Search Puzzle | | Australian Cities in ABC Order | | Australia Map Worksheet | | | | | |
Click here for more free educational materials related to the geography of Oceania and Melanesia.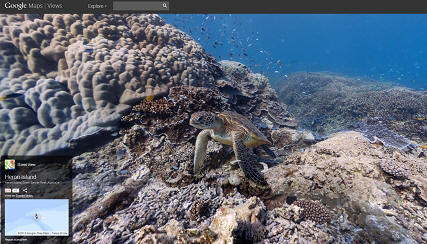 Google Maps Street View makes it possible to tour the floors of several of the world's oceans.
The image to the left was taken from
here
and features the waters off of Heron Island, Great Barrier Reef, Australia.
Students will love the 360-degree views of this and other deep sea habitats.
Click
here
for the main page of Google Street View Oceans.
Image credit: Google Maps. Screen cap taken August 28, 2013.