Descendants of Biblical Abraham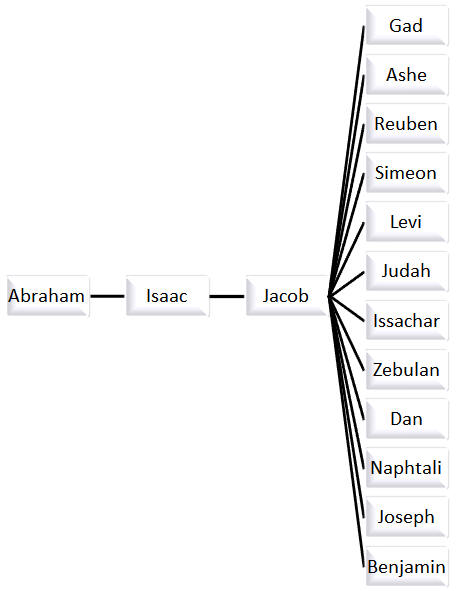 This family tree chart shows Abraham's descendants through his wives Keturah and Sarah, and concubine, Hagar.
Click
here
to enlarge.
Abraham's son, Isaac, fathered Jacob.
Jacob's twelve sons founded the twelve tribes of Israel.
Note that Jacob appears four times under Isaac, as an easier way to list his four wives, while his brother Esau appears just once.
Clicking on this chart will open a larger version, which will be much more readable (and better for use in PowerPoints).
To the right is a more succinct family tree chart of Abraham's male descendants down to the founders of the twelve tribes of Israel (Gad, Ashe, Reuben, Simeon, Levi, Judah, Issachar, Zebulan, Dan, Naphtali, Joseph, and Benjamin).