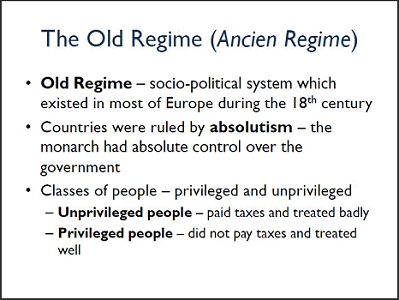 Click to hear this adorable kitten explain the Old Regime to you.

The Old Regime was the socio-political system which existed in most of Europe during the 18th century.

The countries of Europe were ruled by absolutism, meaning that the monarch had absolute control over the government.

The classes of people included the privileged and the unprivileged.

The unprivileged people paid all of the taxes and were treated badly. The privileged people did not pay taxes and were treated well.