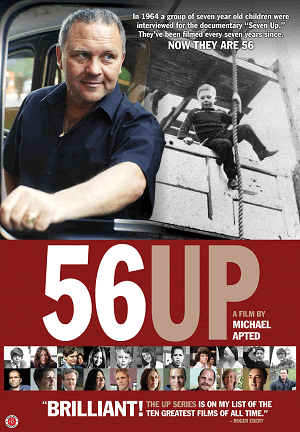 Release date:
2012
Reviewer:
Ms. Fox
Length:
144 minutes (2 hours, 24 minutes)
Review:
The Up! series began as a project designed to examine and document the differences in socio-economic class among the children of Great Britain, looking to see how much this background played a role in shaping the children's dreams, plans, and futures. Amazingly, the series has continued for nearly 50 years. Every seven years, acclaimed director Michael Apted revisits the subjects to find out where their lives are at currently.
The Up! series is considered one of the greatest documentaries of all time, for good reason. Although reality television did not exist when this program was conceived in 1964, viewers today have been subjected to an onslaught of pseudo-reality, in everything from "The Jersey Shore" to "The Real Housewives." The Up! series serves as an antidote to modern faux reality, offering actual people sharing the trials and tribulations of their lives.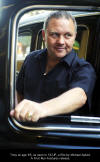 Does socio-economic class play a role in determining the course of people's lives? Based on the lives lived by the film's subjects, it certainly does. Yet there is so much more to these people than the classes into which they were born. One subject, despite his middle-class background, becomes destitute. Another, seemingly destined for poverty and an unhappy home life, ends up happily married and comfortable.
Despite their length, these films are ideal viewing for any student of psychology. Possible discussion topics might include: "What were the goals and dreams of each subject at each age?" "How did outside factors influence the subjects' lives?" "How did internal (mental and emotional) factors influence the subjects' lives?" "Did any of the subjects leave their original socio-economic class (rising up or falling down)?"
Click
here
for a free printable note-taking worksheet on this documentary film series. Click
here
to enlarge the official film poster.
| | | | | | | | | | | |
| --- | --- | --- | --- | --- | --- | --- | --- | --- | --- | --- |
| | | | | | | | | | | |
| | Bruce at age seven. | | Peter at age 56. | | Nick in 56 Up. | | Filmmaker Michael Apted | | Peter and Neil at age fourteen. | |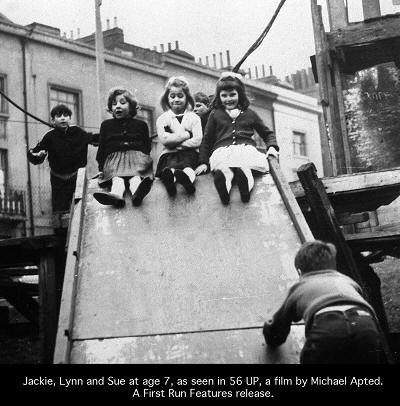 Age appropriateness:
56 Up
is officially unrated in the United States. It originally aired as a documentary on British television. This film is safe viewing for all ages. Based on its content, it is most appropriate for those of high school age and older.

Creatorsand stars:
Andrew Brackfield, Bruce Balden, Charles Furneaux, Jacqueline Bassett, John Brisby, Lynn Johnson, Michael Apted, Neil Hughes, Nicholas Hitchon, Paul Kligerman, Peter Davies, Susan Sullivan, Suzanne Dewey, Symon Basterfield, Tony Walker
Accuracy:
56 Up
is the latest documentary in Michael Apted's acclaimed "Up" series. This series began on Granada TV (UK) in 1964 with
Seven UP
, a look at a group of seven-year-olds that interviewed the children about their lives, dreams, and future plans. Every seven years, Michael Apted revisits the subjects (all but one of whom participated in this latest incarnation of the series). The series includes
Seven UP!
(1964),
7 Plus Seven
(1970),
21 UP
(1977),
28 UP
(1984),
35 UP
(1991),
42 UP
(1998),
49 UP
(2005), and now,
56 UP
(2012).
56 Up Movie Review Publication Date for Citation Purposes: December 22, 2012