Little Boy Blue Worksheets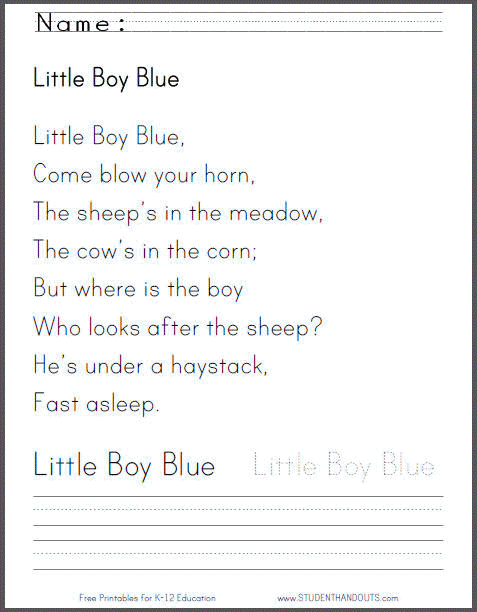 This free printable sheet contains the text of the famous children's nursery rhyme, "Little Boy Blue." Children read the rhyme, then practice writing the title.
Little Boy Blue,
Come blow your horn,
The sheep's in the meadow,
The cow's in the corn;
But where is the boy
Who looks after the sheep?
He's under a haystack,
Fast asleep.
Click
here
to print.
As an extension activity, have students note the rhyming words in this nursery rhyme: horn/corn and sheep/asleep.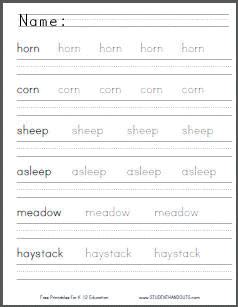 Click
here
to print the above handwriting practice worksheet featuring these terms from the rhyme: horn, corn, sheep, asleep, meadow, and haystack. For more of our free printables and activities for nursery rhymes, click
here
.