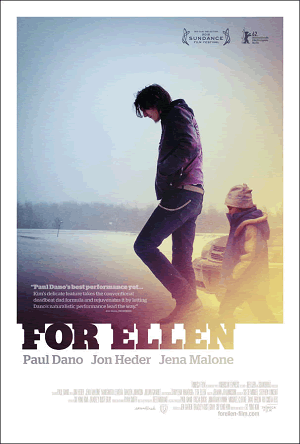 Length: 93 minutes (1 hour, 33 minutes)

Age appropriateness: For Ellen is not yet officially rated in the United States. Our best guess is that it will be "PG-13" for cigarette smoking, alcohol consumption, and adult themes. Most parents will have no objection to letting their teenagers watch this film.

Review: So Yong Kim's For Ellen (Tribeca Film, 2012) is the story of a young man who must come to terms with the estranged status of his daughter due to his pending divorce. Married young, Joby Taylor (Paul Dano) separates from his wife, leaving her with their daughter, Ellen, in order to pursue a musical career.

Five or so years later, he has "kind of" made it. Served at last with divorce papers, Joby decides to head to upstate New York to sign the papers in person. Learning that his wife wants Joby to surrender his parental rights so that her fiance might legally adopt Ellen, Paul must decide whether or not he can formally give her up.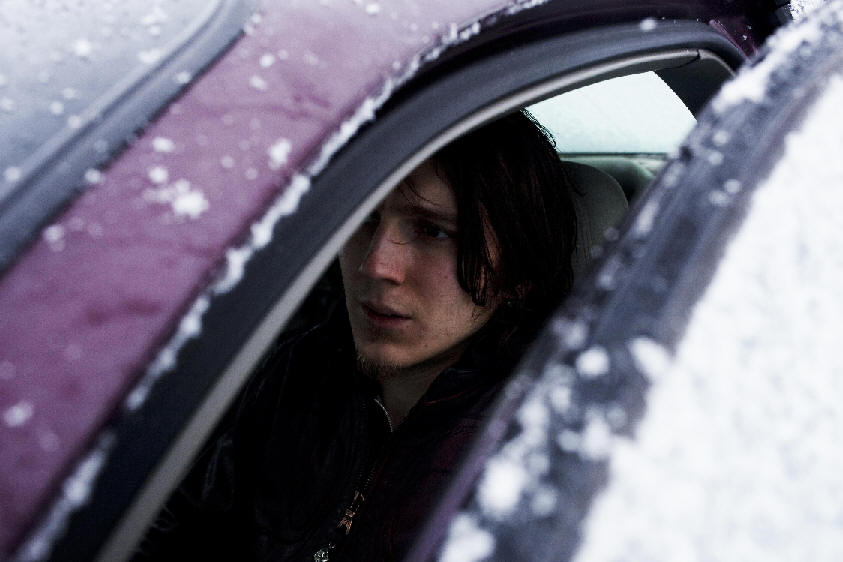 Right: Paul Dano in For Ellen (Tribeca Film, 2012). Photo credit: Carolyn Drake. Click here to enlarge.

For Ellen looks at the complicated emotions and issues that are at play when a parent gives up his or her child. The film is very touching, with child actor Shaylena Mandigo doing an adorable job as Ellen Taylor. Paul Dano gives a terrific performance; so wonderful that he is able to make viewers empathize with an absentee parent who would contemplate giving away his daughter.

The educative value of For Ellen stems from the issues the film raises about the responsibilities that young people sometimes haphazardly take upon themselves. Discussion questions may include: Was Joby ready to become a parent? Is Ellen better off without him in her life? Does Joby's ineffective role in Ellen's life lessen his feelings for her? Click here to enlarge the film poster.
Creators and stars: Bradley Rust Gray, Dakota Johnson, Dave Berlin, Jen Gatien, Jena Malone, Jon Heder, Jonathan Vinnik, Julian Gamble, Margarita Levieva, Michael Clofine, Paul Dano, Reed Morano, Rui Costa Reis, Shaylena Mandigo, So Yong Kim, Tricia Quick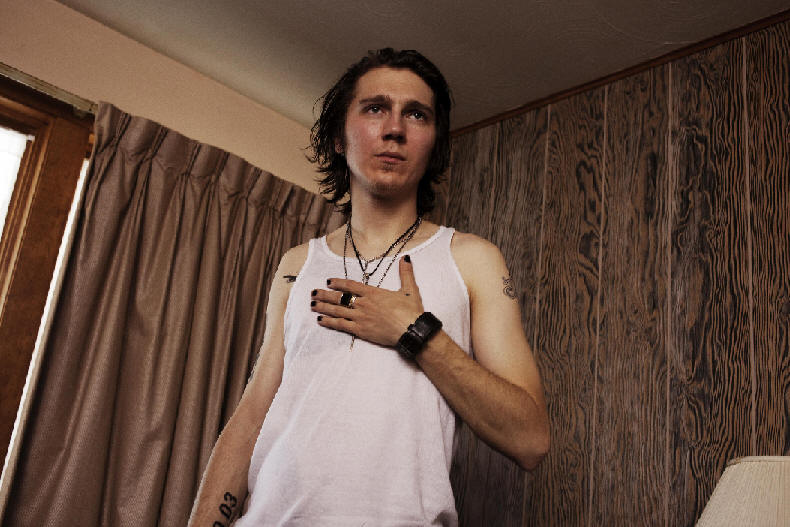 Paul Dano in
For Ellen
(Tribeca Film, 2012). Photo credit: Carolyn Drake. Click
here
to enlarge.
For Ellen Movie Review Publication Date for Citation Purposes: September 3, 2012