Three-Table Tally Score Sheet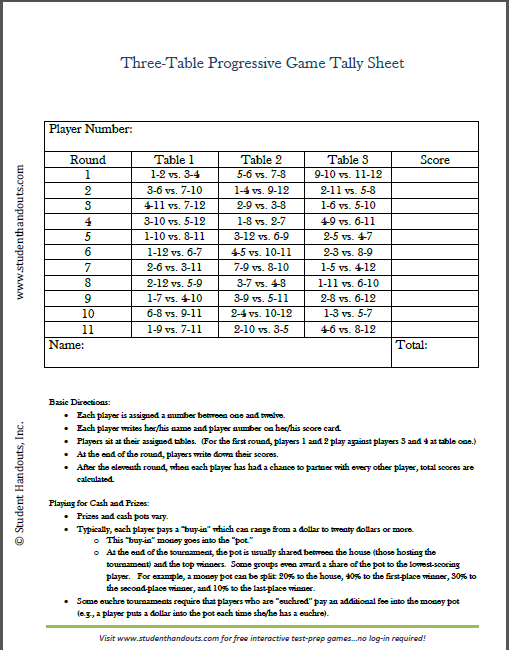 This player score sheet is designed for a 12-player "round robin" or tournament game with three gaming tables.

The free printable score tally card sheet comes with instructions.

Scroll down to print (.pdf).

These tally score sheets are used for games like progressive euchre, bridge, and canasta.

They can also be used for classroom tournaments featuring test-prep questions or math problems.

Number of Tables: 3

Number of Players: 12

Number of Rounds: 11

Hint: This sheet can be used for any group that totals a multiple of 12 (such as 24 or 36 players).

Simply divide the group into teams (such as red, yellow, and green).

Print the score cards on colored paper to avoid confusion. Click here to print this sheet. Click here for more printable score cards (2, 4, 5, or 6 tables) as well as other fun game printables.